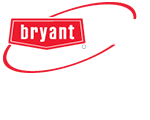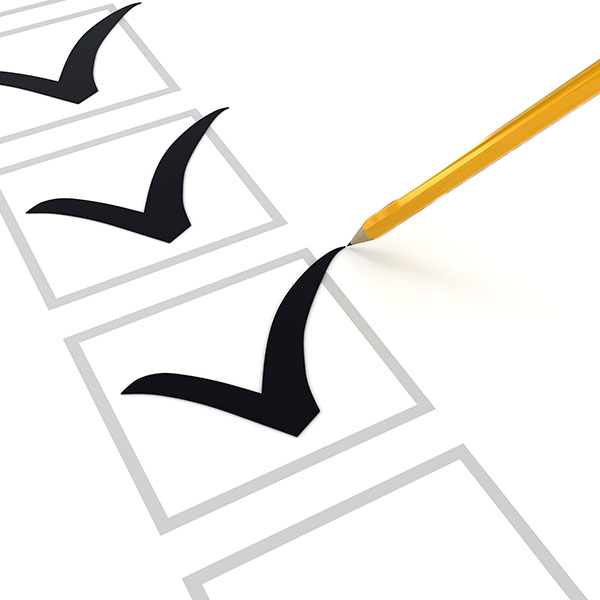 At Level Green Plumbing & Heating LLC we strive for 100% satisfaction in everything we do. We value your opinion and invite you to tell us and others about your experience with us. Please take a few moments to tell us what you think by leaving us a review here on our website or on any of these popular review sites or social networks.
Read what other customers have said about us.

All trademarks or brands on this page are registered by their respective owner and are not affiliated with our company, nor do they endorse or sponsor our products or services.
Reviews of
Level Green Plumbing & Heating LLC
(Based on 18 rated reviews)
25-Apr-2019
Quick same day response & repair even though it was a holiday weekend. Response time & unit repair was quicker than quoted/estimated. Unit is 20+ yrs old & best case scenario would have been unit replacement but wasn't pressured into purchase. Tech explained part wasn't inexpensive but but would hold us over until we decide to replace unit. Really appreciated full explanation of situation & not being pressured. Will definitely contact when ready to purchase new unit.
Karen O.
North Huntingdon, PA
09-Apr-2019
Product or service reviewed: Replace bathtub and fixtures
Tony did a great job. This is the first time I have used them for plumbing. Friendly and professional. They have done my furnace and air conditioning service for years. Always friendly techs and timely service. Will definitely call them again for service.
25-Feb-2019
Product or service reviewed: Cleaned out sewer line
Tony did a great job. He was personal and professional.
20-Feb-2019
Product or service reviewed: Toilet gasket and wax rings replaced
Tony displayed a thorough knowledge and proved himself to be a problem solver. Working with an uneven floor, he removed and replaced a broken plastic gasket with a metal on thus ensuring durability. He seated the toilet, wasn't satisfied, took it apart and seated it again. What I thought was a small problem was not, and Tony patiently repaired a leak that could have done severe damage had he not detected the larger issue. He proved himself to be trustworthy and likable. It didn't surprise me to learn that he is a veteran as he proved himself to be both skilled and sensible. Welcome to the family Tony.
14-Nov-2018
Product or service reviewed: Furnace
I have been using LGHP for furnace service for about 18 years and I've always been pleased with the repairs, maintenance, quick response, and professionalism from the technicians and the office staff. I trust them with my needs and will continue to utilize their services.
18-Apr-2018
Product or service reviewed: Gas line
I can not say enough positive things about Level Green Plumbing! From project start to finish, we have had nothing but a great experience with contracting them. When we had a gas line dug and a meter installed, these guys not only dug it out but replaced all the fill, and cleaned the yard better than I would have imagined. When we need furnace repairs, they are quick to respond and offer assistance. If you need any heating or plumbing services, don't think twice; contact them first!
Kristen Fair
North Huntingdon, PA
16-Aug-2016
Product or service reviewed: AC & Furnace
I am writing to say how very please with the service that Level Green Heating and Plumbing did for us. From the estimator JR to the service employees Mike and Shannon. The provided us with top notch service in a very timely manner. I was very grateful to have air again on such hot and humid days. Thanks again I will definitely recommend you guys!
21-Apr-2016
You folks are wonderful. So glad my husband Jim called you 26 years ago. You have provided honest, faithful service to our family every time we have called.
Sincerely,
14-Apr-2016
JR came to my house to provide an estimate to move the a/c unit and the intake/exhaust pipes for the furnace. He was very professional and personable. The estimate was very reasonable and I had a lot of confidence in Level Green based on JR's presentation. Steve and Mike L. did an excellent job. Very respectful of my property and also very personable. Without a doubt, I would not hesitate to use Level Green in the future.

Sincerely,
Melinda V.
North Huntingdon
13-Apr-2016
J.R. was extremely informative and the gentleman who installed the system were great to work with.

Sincerely,
25-Mar-2016
We appreciate the top notch customer service we received when our furnace went out. Compared to other places we contacted, we felt Level Green was the most honest experience we had. They went above and beyond our expectations from the Technician all the way up to the Office Staff. We trust Level Green with our heating and plumbing needs and will definitely be calling them again in the future!

Sincerely,
14-Apr-2015
Product or service reviewed: Sewer Line Repair
I was very impressed with the entire process in my experience with Level Green Plumbing & Heating in regards to my sewer line repair. Mike & J.R. came on-site and diagnosed the problem with my sewer line as well as recommending to me to have a new house trap installed as well. They were both very professional and put my mind at ease as to the severity of my sewer line issue. The estimate was very affordable and scheduling the appointment was effortless. Mike came back on the day of the repair and showed me the problem with the old sewer line and the technicians who did the repair, John & Andrew, did a fantastic job describing the work that was performed and they too were very professional and courteous. I would definitely recommend Level Green Plumbing & Heating for all of your plumbing needs. I will, in fact, contact them as well if I have any HVAC issues.
Clark Johnston
North Huntingdon
28-Mar-2014
Product or service reviewed: Furnace, Air Conditioner & Hot Water Tank Replacem
I am writing this review to express how pleased I am with the professional service provided by Level Green Plumbing and Heating. Over the past few years we have entrusted Level Green Plumbing and Heating with several major replacements in our home including furnace, air conditioner and hot water tank. Before committing to each major purchase, Mike took time to explain every option available and potential costs. There was no pressure, he gave us options and explained if it were his house this is what he would do. Each time the technicians have been very professional, polite and extremely competent. We will continue to use Level Green Plumbing and Heating for all our HVAC and plumbing needs and recommend Level Green Plumbing and Heating to anyone in need of routine maintenance, major HVAC replacement or plumbing needs.
John Mastalerz
North Huntingdon, Pennsylvania
In response to your letter of 2/4/14, the furnace you installed (Bryant) here at XXXX First Street is working beautifully. I walk by a register and feel the warm air that has been absent for so long, as well as finally having heat reach the second floor. This is all thanks to the installation of your furnace. For that, I say thank you. I had one heating bill since your installation and my bill went DOWN. Yes, down, that's right down, all this when the weather was becoming colder, a much needed saving for a person on a pension. The heating professionals who spend long hours on their installation were, dedicated, thourghly knowledgeable, and very considerate about keeping things as clean in their work area as possible.

Sincerely,
Air Conditioner Replacement
Dear Michelle,

Kim and I are writing to express sincere thanks for all you've done during our recent air conditioner replacement. Everyone from your organization was courteous and professional. I was impressed with how quickly you were able to schedule our initial service call and new unit installation. Your office was very knowledgeable in explaining repair vs. replacement alternatives, as well as financing and payment options. Throughout the process I felt comfortable that you worked in our best interests and we'll come back to Level Green for our future HVAC needs.
Thanks for all you've done,
My "Green Project" began when my wife notified me that a gurgling sound could be heard every time the clothes washer emptied. Yep, my worst fears were confirmed -a damaged sewer line. To determine where the sewer line was obstructed I used a specially developed camera which included an above ground locator to pin point the exact location of the camera head. When I built my home, I mistakenly did not backfill properly and as a result the drain pipe severed at the foundation wall. For you "do it yourselfers" be sure to properly backfill when installing sewers. Place fine crushed stone on the underside of newly installed sewers especially where they pass through foundation walls.

My home is all electric and the old heating system included a heat pump and as luck would have it, the pump was directly above the severed sewer line. According to manufacturer, the average service life of heat pumps is 15 years and my unit was 9 years past. Rather than take a chance on reusing the old system I investigated various options for a new home heating system and opted for a Geo Thermal type. My investigation determined that Geo Thermal heating is popular in other parts of the country but not so in Pennsylvania probably because this state is fortunate to have natural gas reserves and the cost of natural gas is lower in comparison. Even though a high efficiency natural gas furnace was my least cost option, I selected a Geo Thermal system for the following reasons;

a 30% tax credit offered by the Government
the energy usage is much lower
the memory of my friends complaining of their home natural gas bills in winter.
I think the price of natural gas is going to escalate.
The calculations for the design of my homes Geo Thermal system projected that three (3) below ground piping loops each 160 long were required to provide the necessary thermal heat transfer. I had 2 options available. Either drill 6 inch diameter holes vertically or dig trenches horizontally. In my situation I opted for trenches since we have a large yard and more importantly we had 40 old trees of locust and wild cherry and many were infested with ants. I decided to remove all the old trees as part of the project. The below ground piping system for the trench option is a high density plastic ,ž inch ID shaped like a "slinky". This "slinky" piping was stretched over the length of the 3 trenches which were 4 foot wide and 6 feet deep. To improve heat transfer between the ground and the underground "slinky" piping system, I installed a low cost, fine stone dust product which is a waste generated in stone quarry operations. One ( 1) foot of stone dust was placed on the underside of the "slinky" and another foot on top.

Years ago this area of the country included beautiful elm trees which were prized for their shade. Unfortunately they were all destroyed by a blight but recently a new disease resistant elm has been developed. I planted five (5) of these new species elm trees where the old trees were located. The prime cherry wood was taken to a saw mill where it was cut into planks for use in future wood shop projects. The locust was sawed into fire wood and given to members of our Church community who burn wood. All the tree stumps and small diameter tree branches were pushed into a continuous pile across the backside of our property line which created a haven for the rabbits, ground hogs and birds. Hopefully the special grass seed which I planted will be preferred by the deer over the vegetables in my garden.

Our average monthly heating bill is projected to be $56/month and a side benefit to the Geo Thermal system is it preheats the water to our hot water tank. I measured the temperature of the water supply line leading into the house as well before the hot water tank. The water is preheated 37 degrees F which is a significant energy savings. You would be surprised of the percentage of your home operating cost the hot water tank represents.

If you´re considering a new home heating system I suggest you consider Geo Thermal especially if the tax credit is offered in 2010 as well.

My geothermal heating system was installed by Levelgreen Plumbing and my comments relative to their performance are as follows;
During my technical evaluation they provided me with valuable technical information as well as the projected operating costs for the 2 systems which were under consideration.
Their technical and commercial representatives made at least 2 home visits to familiarize themselves with the details of the project as well answered a number of my questions. Before signing the contract they had a walk through and explained in detail what the plan included and what was to be expected.
The installation was conducted by various crews having experience in that facet of the project. The co ordination between the work crews was impressive.
A commissioning specialist started the system and he provided me with temperatures taken at various locations throughout the system. This data convinced me that I selected an excellent technology.
When the project was completed the work area was cleaned by the workers and all garbage was taken off site. The installed system looks and is professionally done.
In brief, I am very satisfied with the geothermal heating system as well as the installation as provided.
23-Jul-2019
Product or service reviewed: flooded basement
Timely Service: Excellent
Overall Quality: Excellent
Work Value: Excellent
Technician Neatness: Excellent
Technician Courtesy: Excellent
Office Courtesy: Excellent
I call Level Green Plumbing and Heating for all of my plumbing, heating and air conditioning needs. They always provide excellent service! They are punctual and very professional. The customer service starts with the phone call to the office. I usually talk to Marla who is always pleasant and very helpful. I enjoy talking to all of the office personnel. Everyone is polite and professional. There is always a follow up phone call to confirm the job was done to my satisfaction. I recently had a flooded basement and they were able to assist when others could not. George found a pump and got it set up quickly to begin pumping out the 6 - 8 inches of water. George was unavailable to come back and check the pump so Shannon came out. He found the circuit breaker, for the sump pumps, had been tripped and he turned it back on! He also showed me where water may be in the dryer vent. He disconnected the hose and found there was water in it. I let it dry out for a couple of days before using the dryer. The guys are great! They always go above and beyond. I wish all companies had LGPH's work ethic and customer service.
Colleen Kelly
Trafford, Pa
25-Apr-2019
Product or service reviewed: Fan motor for AC unit
Timely Service: Excellent
Overall Quality: Excellent
Work Value: Good
Technician Neatness: Excellent
Technician Courtesy: Excellent
Office Courtesy: Excellent
Quick same day response & repair even though it was a holiday weekend. Response time & unit repair was quicker than quoted/estimated. Unit is 20+ yrs old & best case scenario would have been unit replacement but wasn't pressured into purchase. Tech explained part wasn't inexpensive but but would hold us over until we decide to replace unit. Really appreciated full explanation of situation & not being pressured. Will definitely contact when ready to purchase new unit.
Karen Oravitz
North Huntingdon, Pa